Jorianne is located in Crown Point, IN, (near the Chicago, IL area)
Jorianne the Coffee Psychic is a nationally known Chicago psychic who has pioneered a new way predicting the future…by looking into a steaming cup of coffee! A variation of the time-honored practice of tea-leaf reading, Jorianne's major form of divination is traditional in Hispanic cultures. Jorianne begins with a quick meditation, then pours cream into a cup of steaming coffee. She then receives psychic impressions by interpreting the images she sees in the bubbles, steam, and cream.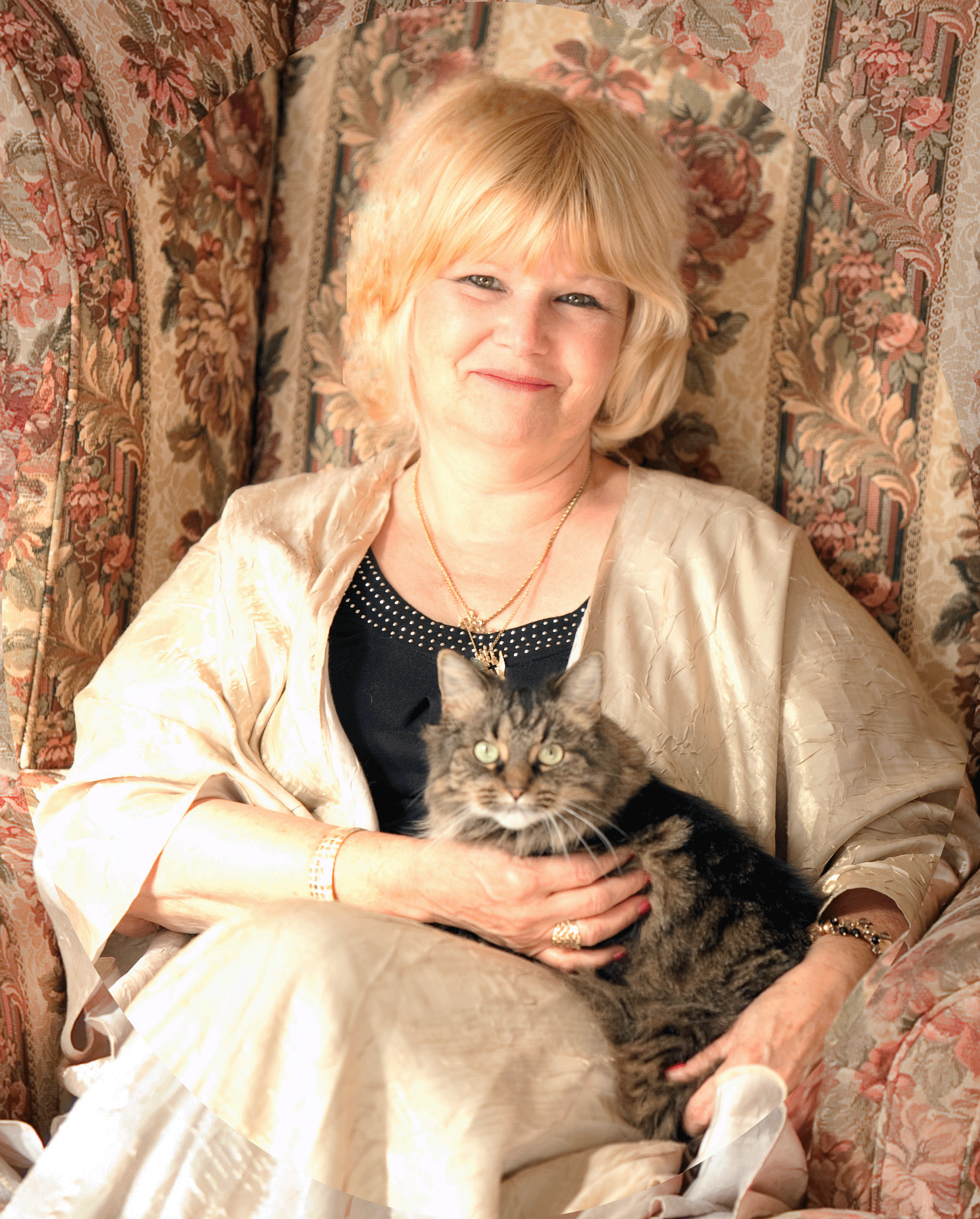 Over the last 30 years Jorianne's glimpses into the caffeinated-world of the supernatural have accurately predicted marriages, business and artistic success, and personal adventure.

"I do psychic readings using a cup of coffee as a crystal ball, seeing images in the steam, cream and bubbles," says Jorianne. "I see letters, numbers, body parts, faces, images, – the elements of the coffee form pictures – like a video or motion picture; always moving, always changing. Images come up for interpretation, then flow back down into the coffee and as more cream is added, more pictures resurface for additional information."

So how did this 56-year-old resident of Crown Point, IN – mother of three and grandmother of eight – come to this unusual and somewhat unorthodox form of psychic readings and other forms of psychic ability? Jorianne's psychic talents began to surface when she was a young child of seven, after incurring a head injury. From the ages 11 – 18 she lived in a haunted house in Burbank, Illinois, where there were so many paranormal occurrences (such as visions and appliances being inexplicably turned on and off) experienced by her family that they finally conceded defeat and named their resident ghost "Sparky".
Not only was Jorianne able to "sense" many out-of-the-ordinary things, but at the age of 21, while cleaning the house one morning, she was visited by "…three beautiful nurturing spirits who foretold what was to come that afternoon. They kept saying, 'That's right, that's right, clean up the house for the funeral tonight'. I heard the voices three times, once each consecutive hour, and that afternoon my Mother died suddenly," she remembers. "That experience left me with feelings of confusion over what I had experienced and why. I decided to investigate the paranormal to find out why I could hear and see things that others could not and what to do with this gift."

"My connection to reading coffee psychically began early in my paranormal explorations" says Jorianne. "I was discussing different methods of divination with my sister-in-law's cousin, who is Hispanic, and she introduced me to the use of reading coffee this way – which is traditional in Hispanic cultures. Being a 'coffeeholic' myself, this seemed a natural for me and was my first attempt at learning how to access information psychically." With the constant practice of scrying (perceiving images on a clean surface) her other psychic abilities eventually began to unfold; she is now clairvoyant (seeing), clairaudient (hearing) and clairsentient (feeling) and uses the coffee and cream as her major form of divination for every reading.

So some people wonder how Jorianne got started. With every psychic it is not unusual for a strange story, is it? While at a hypnosis conference, Jorianne met a gentleman named CJ and they started to date. CJ, another hypnotherapist, worked at a local Chicago nightclub, Excalibar. During an interview, CJ was asked if he knew any good psychics, to which he replied, "Well yes, Jorianne, the Coffee Psychic." Interestingly, when CJ announced Jorianne was a great psychic he had never gotten a reading! Based on his reference, she got the job! She worked four nights a week, dedicated to this new venture. However, that first year no one told her do not show up Thanksgiving night.

On Thanksgiving night, after paying the $5 valet fee at Excalibar, she had no more money and was determined to make $5 back. The doorman asked what she was doing there since no one was there. Instead of being discouraged, Jorianne insisted on going in and making her five dollars back. As she set up her equipment, she found the doorman was right, no one was there. Except for the two people who walked in.

She was approached by young woman, Rae Schiff, who asked her how much the readings were. She replied $10. The woman replied "Too much" and walked away. Not knowing who this woman was, and really wanting the $5, Jorianne told her she'd do the reading for $5. By the time she was done with the reading, they looked at her in amazement and asked "What are you doing here at Excalibar?".

Ray Schiff, an event planner, shared with her that she was working on a grand opening event for a store and asked Jorianne if she would help organize the event and guest appear. Jorianne's unique style led to her being chosen to go on the radio to promote the event. Her first appearance was with Jonathon Brandmeier, WLUP, The Loop. And the rest is history! Talk about perfect timing!

Jorianne studied psychology at Richard J. Daley College in Chicago. She received her Associate in Arts degree and continued at Governor's State University in Illinois, majoring in psychology. Jorianne also became a certified Hypnotherapist and Reiki healer (a form of hands-on-healing). She is a member of the Association for Research and Enlightenment, the Edgar Cayce based Foundation for Spiritual Growth and Enlightenment and the International Association for Counselors and Therapists, based in Florida. In addition, Jorianne is also a certified Universal Light Minister.

Most of Jorianne's time and interests – in addition to her family and friends – is devoted to personally experiencing anything and everything connected to the paranormal fields. She loves performing the thousands of coffee readings she does per year for private clients as well as clubs, parties, festivals and corporate events. In addition to these events, Jorianne is a favorite of various local and national radio and television shows and her paranormal investigations of haunted sites have been featured on the nationally syndicated television programs "The Other Side", "Sightings" and "Unexplained Mysteries".

So grab a cup of coffee, kick up your feet and explore the website –you'll find it interesting and informative. Please visit the contact page to set up your next reading or event!

Thank you for visiting!
Registered Copyright 2021 CoffeePsychic.com
All Rights Reserved.
Website created by PopsDot, L.L.C.

Jorianne's new address and phone:
6401 E. 83rd Avenue
Crown Point, IN 46307
219-940-9292